This little square represents everything that happened in your life today.
---
What would you like to draw inside?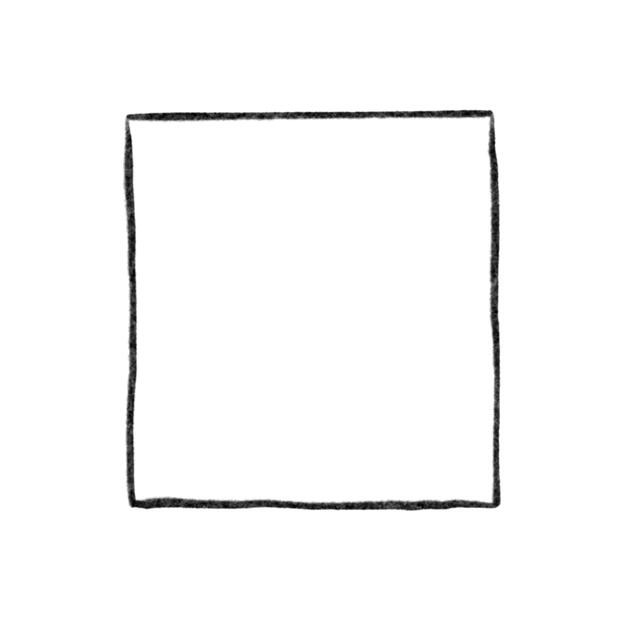 What will you draw in your Square today?
Hey, I'm Michal (Me-How). I created Infinity Squares, and I'd be delighted to show you where to start. The easiest way is to leave your email below and I'll be in touch with the Starter Kit designed for immediate actionability.
Thank you for being here. Now let's make some Magic.
📖✨
(If the form above doesn't load, click here)
---
Ready to take the Infinity Squares course? Splendid! I'd love to have you on board. Alternatively, If you want to chat about anything journaling or ask a question, you can send me a message.
Watch your days unfold beautifully with your Infinity Squares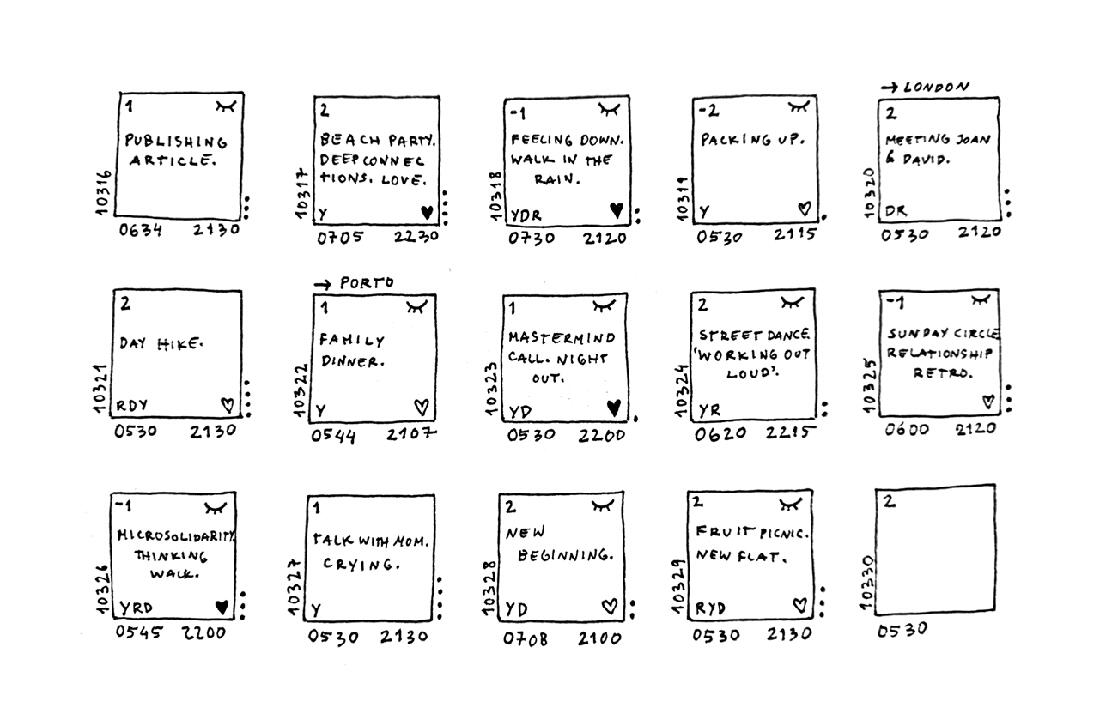 Intuitive journaling for creatives on a path towards meaning, beauty and alignment ✨
Infinity Squares tell the story of you.
The story of those wonderful days when everything feels aligned.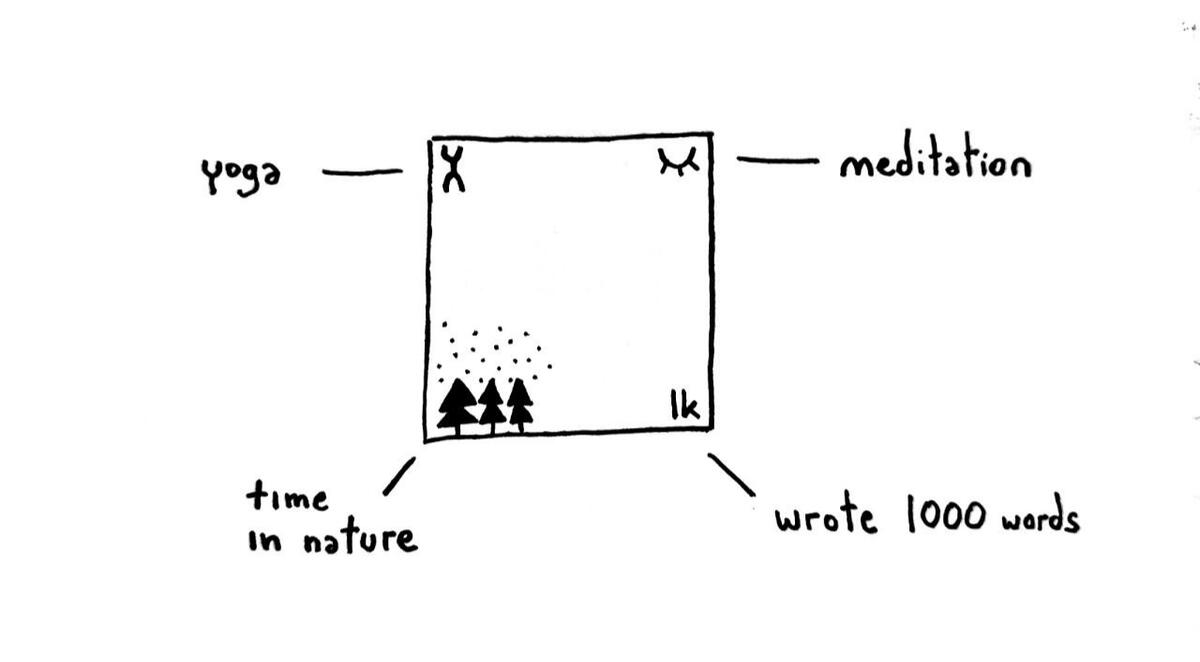 And, inevitably, the challenging moments when the Shadow creeps into your heart.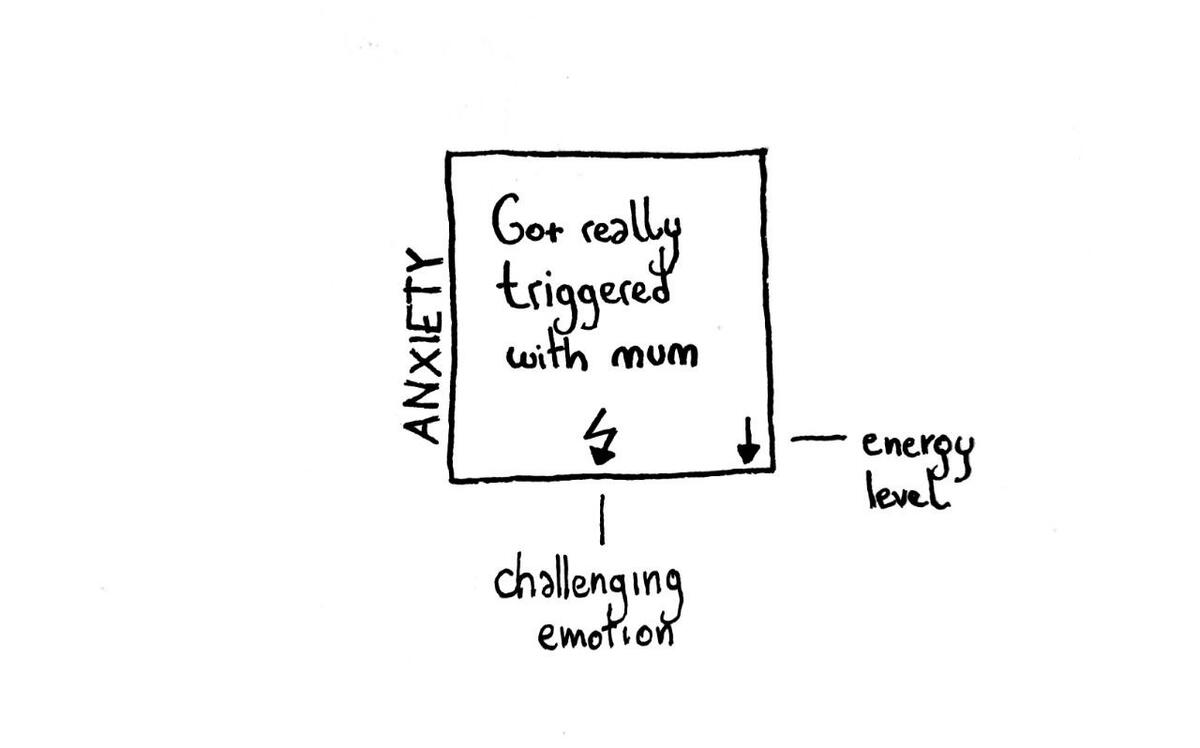 Life unfolds unpredictably, and it's easy to lose balance and perspective of what's really important.
It happens to all of us.
We say "yes" to things that don't resonate.
We fall (again) into destructive patterns.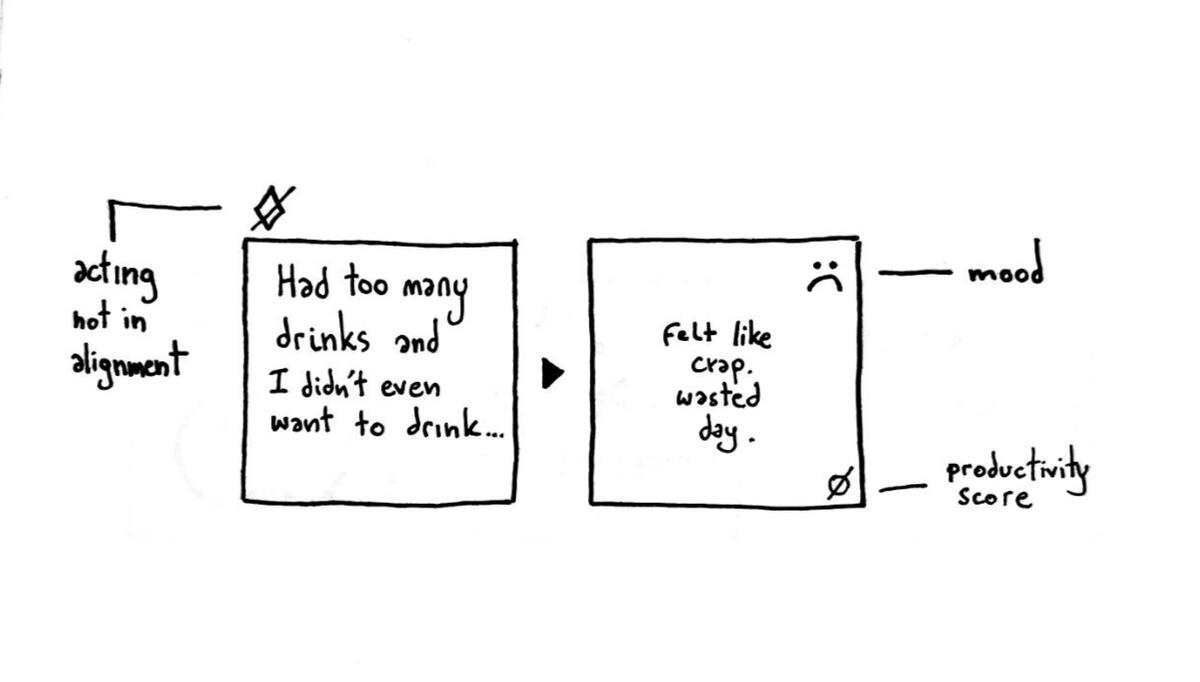 The thing is:
You already know your patterns and you already have the tools to work through them.
But...
Sometimes you just don't. It's frustrating 🤯.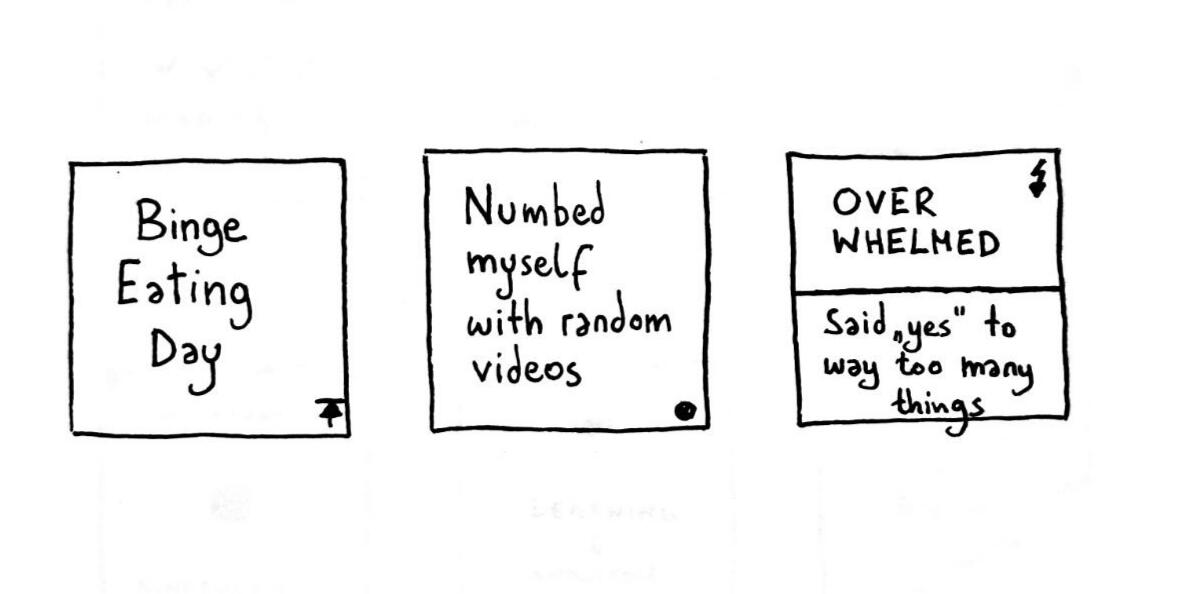 Life is (like) meditation.
Whether you're on the verge of enlightenment, or still have a few reincarnations to go, you know exactly what to do:
Bring your attention back to the present moment, and make a deliberate choice to engage in the action that would reduce the gap separating your current life from your ideal life.
You have set the intention. Now it's time to act.
What will you draw in your Infinity Square today?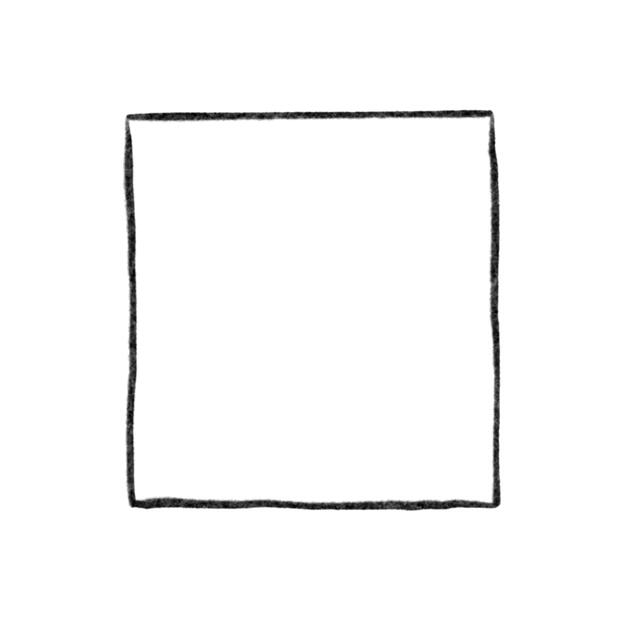 Hey there, I'm Michal (Me-How). I've created the Infinity Squares and I have used them consistently for over 1400 days.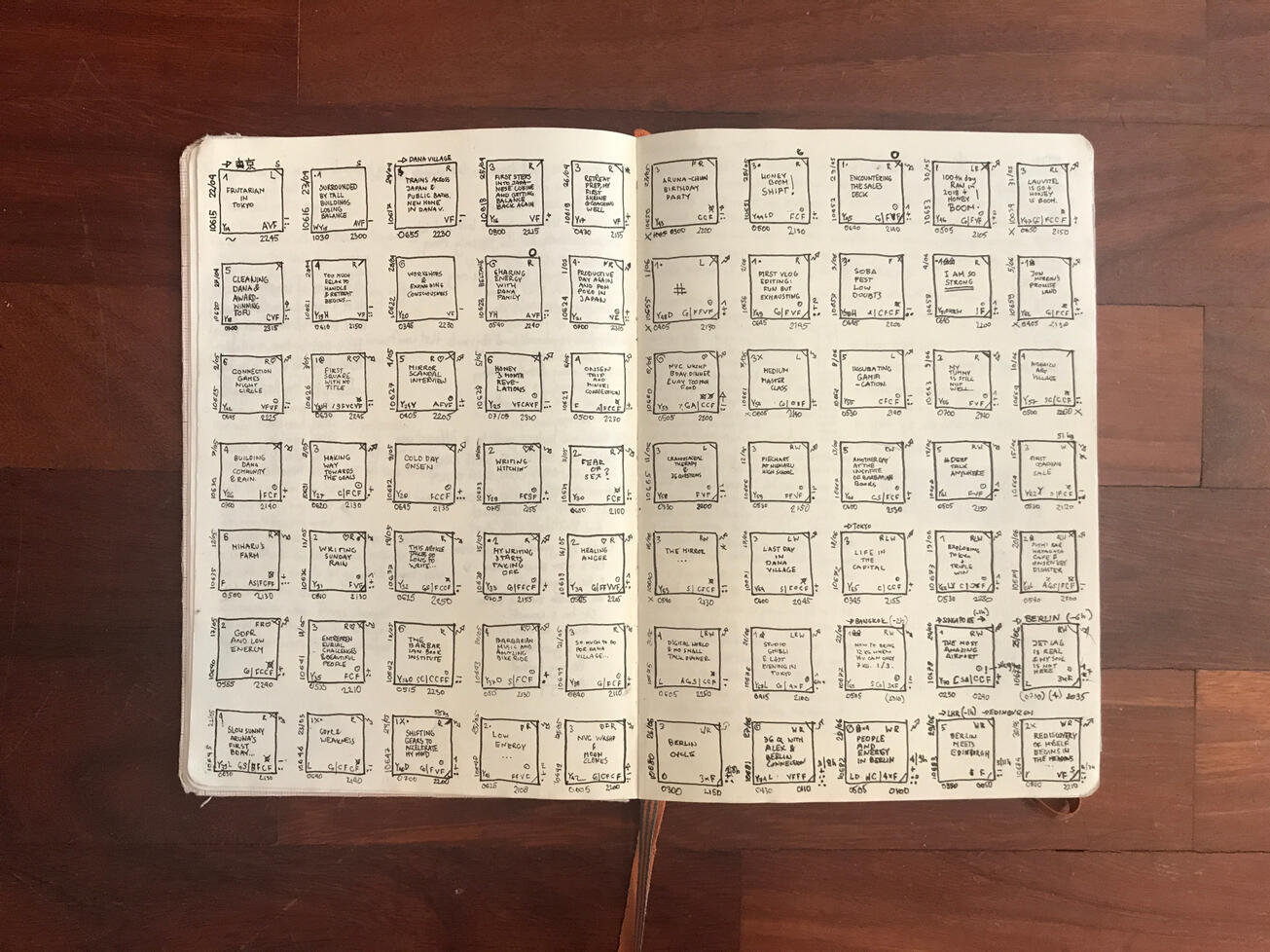 I don't need to convince you that journaling is powerful. You already know that.
What I can show you is how to create your own intuitive journaling practice, fully aligned with your unique personality, so you can journal more often and benefit from an abundance of journaling superpowers.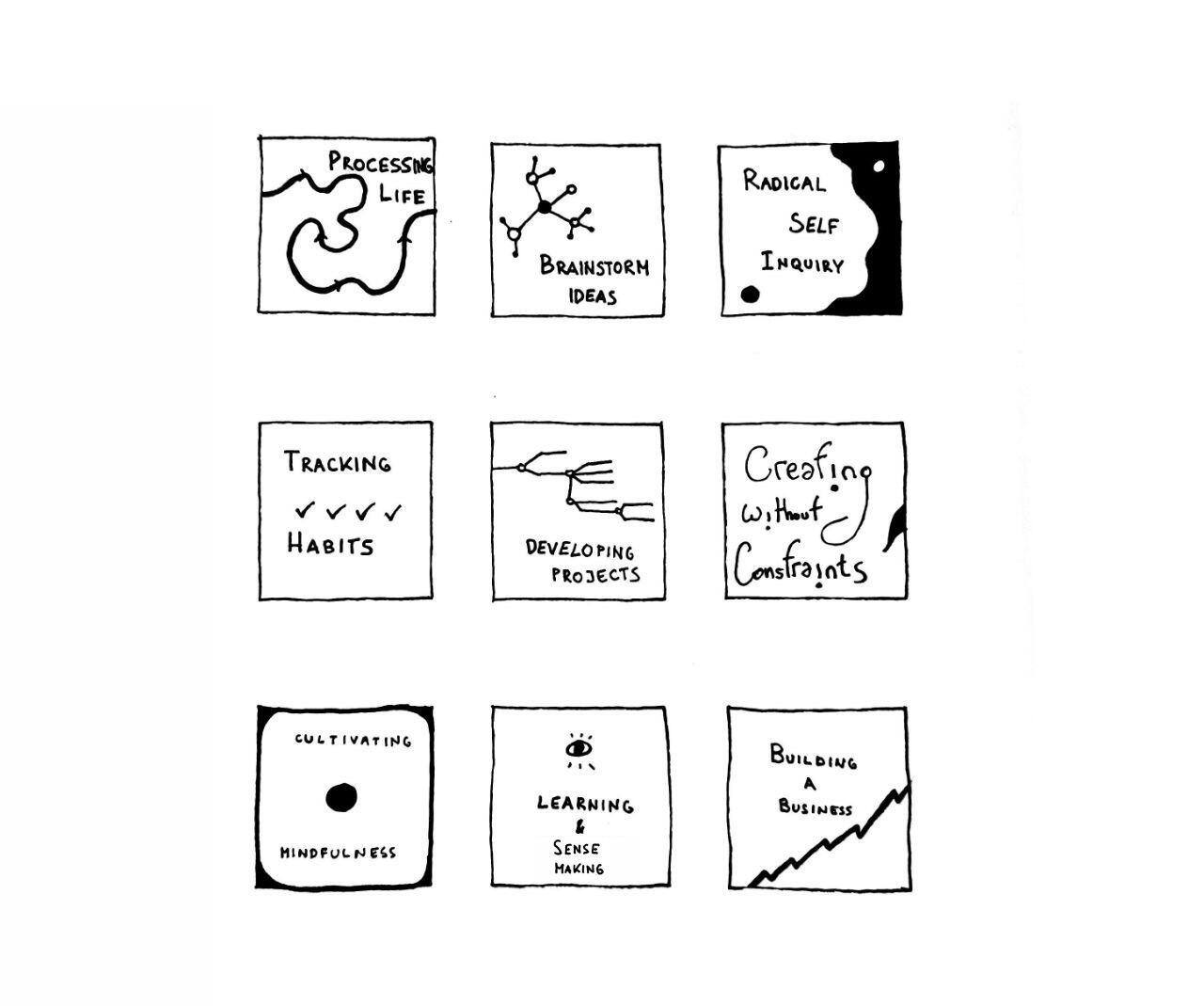 Think of it as a set of Lego bricks. You can follow a pre-made journal, and it might look pretty in the end, but it will never be truly yours.
My mission is to encourage you to turn an empty notebook into a powerful artefact, fueled by your very own flavour of magic.
📖
How does this course work?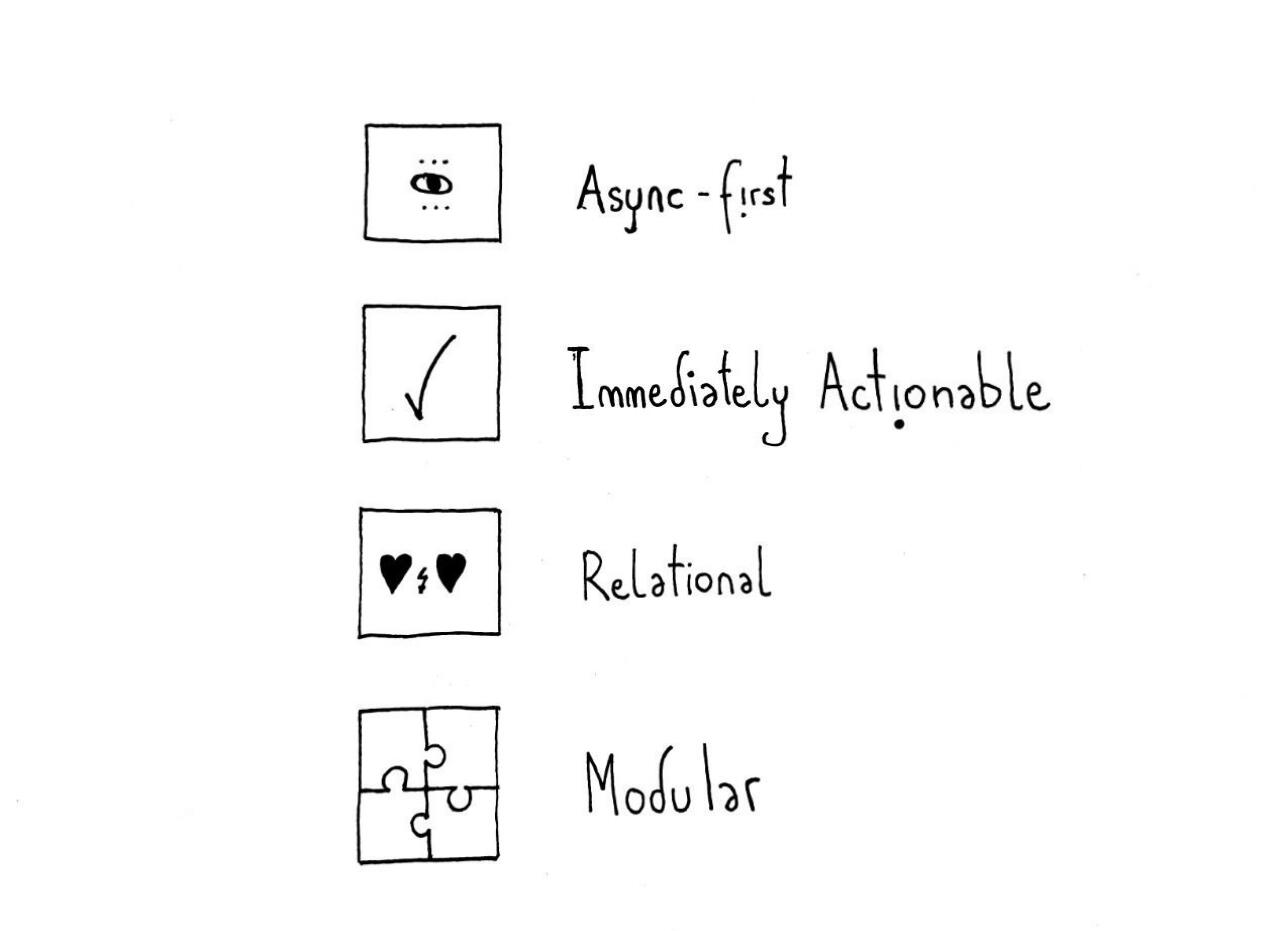 Infinity Squares is a self-paced course. You'll get access to clear and concise lessons including a scan from my journal and three options to for learning by doing (choose one based on your energy that day):
Tiny Habit – 10 second "consistency lifeline", designed to get you to open your journal even if your life got totally crazy that day.

Minimum Viable Habit – 10 minute (or less) journaling exploration. Aim for as many MVH as possible to keep moving through the course.

Deep Dive – Longer explorations and extra resources for deeper self-inquiry to unleash the full potential of your journal.
The intention is to engage in one activity per day - just enough to keep the momentum going, and not too much to overwhelm you.
You can look at it as digital habit coaching encouraging you to put in your journaling reps everyday. I'm a certified habit coach, btw, and you can reach out to me via email as you engage with the Squares.
Infinity Squares Online Course
12 actionable daily lessons designed to get you started immediately and encourage you to keep going

Real journal scans, examples and case studies

Live support from Michal (a certified habit coach)
or become a supporter ⤵️
Both prices give access to the same material. Not ready to commit? Get your Infinity Squares Starter Kit.
What will happen when I enroll?
You'll get immediate access to the course.
What about relational thinking?
Conversations with beautiful people like you always makes me happy.
You can reply to me with any question / insight / comment and I'll be more than happy to think things through together.
What if I want to journal digitally?
Infinity Squares are a paper-based journaling practice.
However, you'll be delighted to know that you can adapt most of the practices from this course to your preferred digital format.
Do you offer refunds?
I do. Let me know within 30 days from the date of your purchase, and I'll give you a full refund with no questions asked.
Can I pay with crypto?
Yes. I accept TDF CARROTS, SEEDS, LUNA and ETH. Contact me via this form to arrange the payment.
Where does my money go?
My big dream is to steward a piece of land, where I can build a tiny house off-grid and cultivate a regenerative agroforest, while catalysing a network of regenerative projects in my bio-region. I'm sharing my entire process as an open-source documentation (which is a good example of digital journaling) hoping to inspire others to engage in similar projects. The income from this course goes directly towards fueling this dream. Thank you from the bottom of my heart.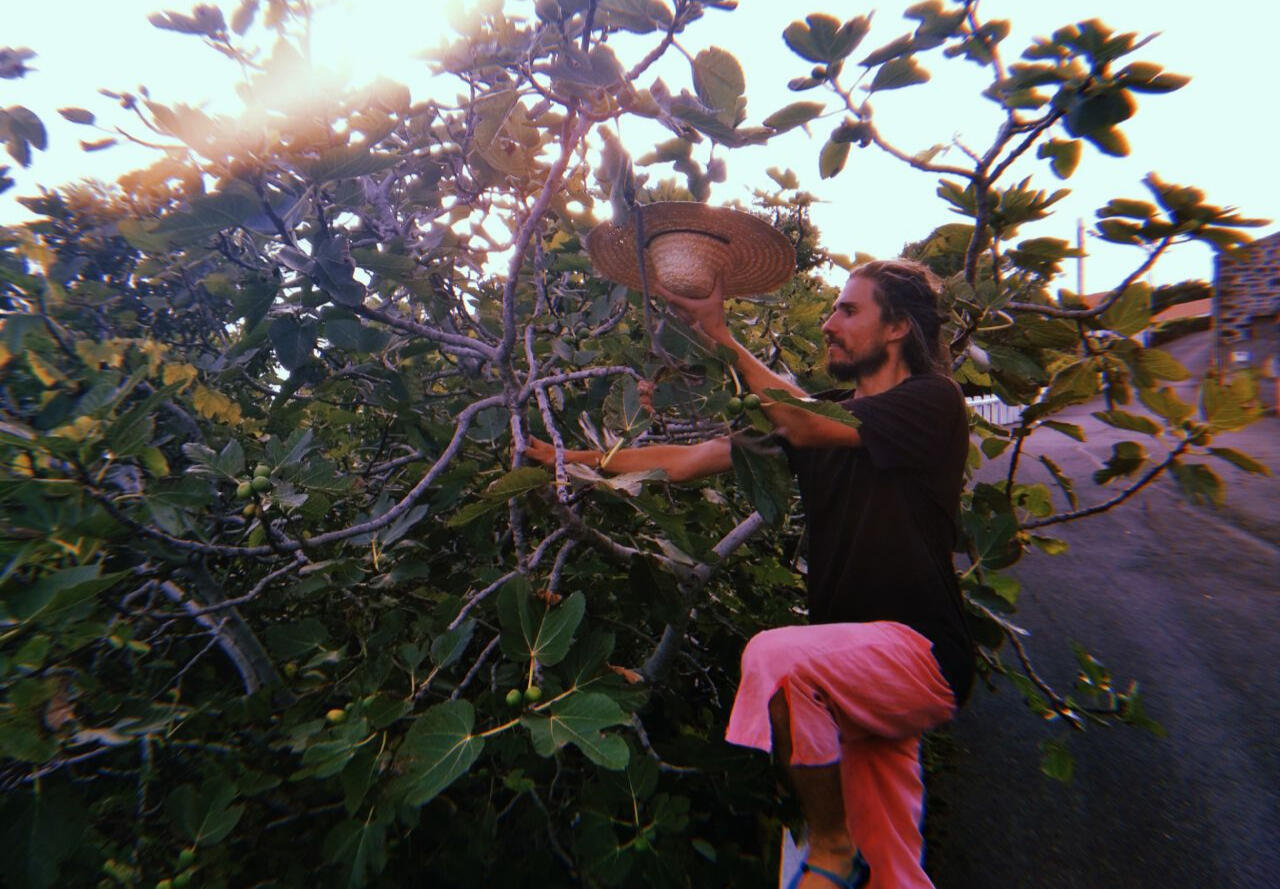 Sending you a plentitude of good vibes from the Magical Forest 🌳

Michał
ps. If you have any other questions, just let me know via this form.
People around the world are using Infinity Squares to transform their life
Here's what they shared about their journey with us:
"I've made my year in review as always to close this year. Going through my calendar, the series of events, feelings and insights that I had, I realized how much of a great impact your work had on the positive outcome of my year. I'm slowly changing to become the person I would like to be. You gave me tools for that, by putting your heart in sharing your own life and learnings openly, as a coach, as a mentor, as a person."

– Flora Koczka; Transferwise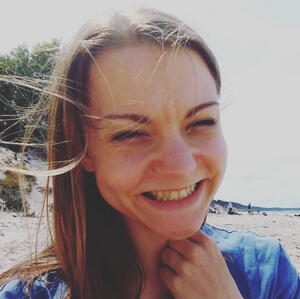 The way I move, breathe, see and hear changed drastically already and it all started through realising I am feeling disconnected and need to sense into my feet. So small but so incredibly powerful. I am beyond grateful for you all helping me realising how things can change and to what extend."

– Alina Manko; Enspiral & Open Collective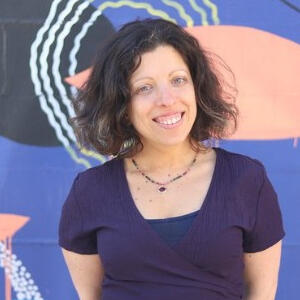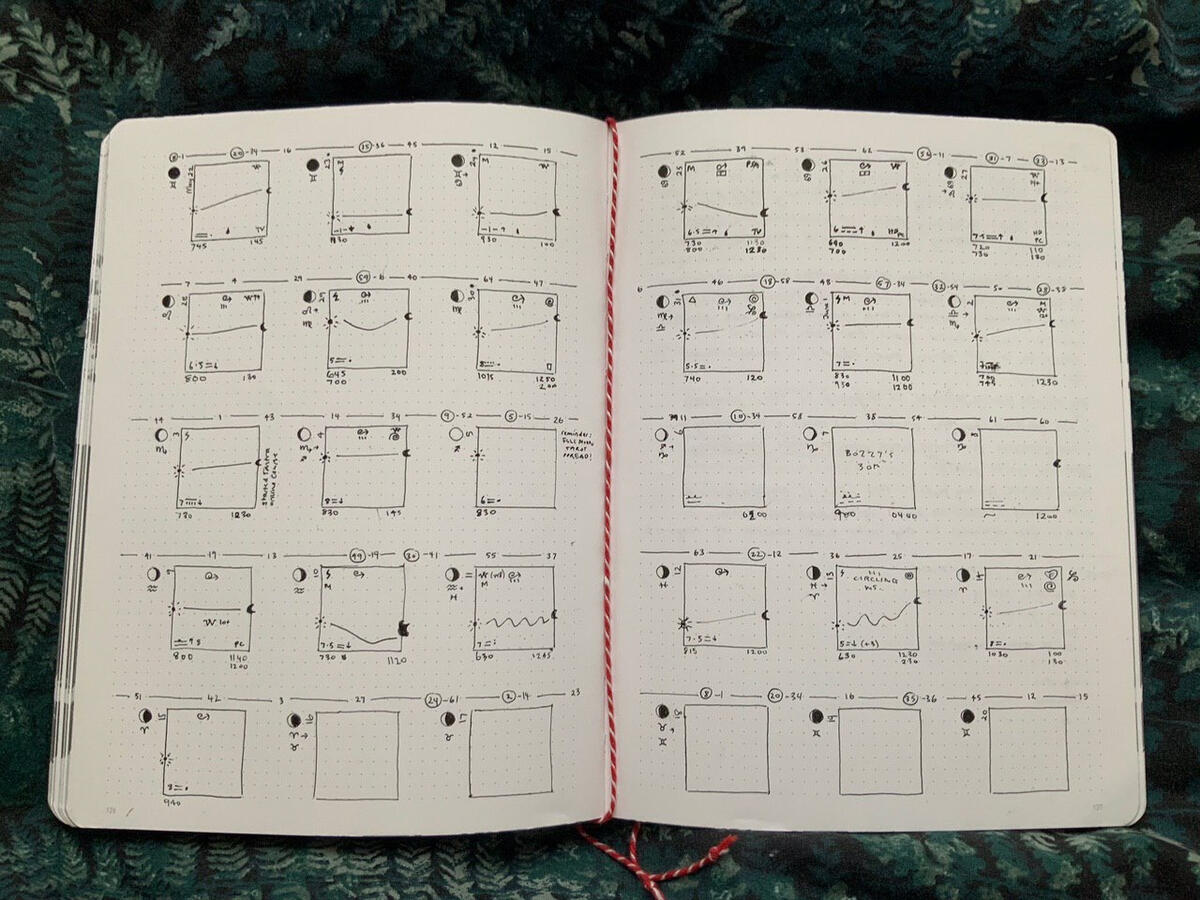 "I use the Infinity Squares daily and they changed how I journal; They allow me to shift habits over time, stay accountable to myself and to reconnect with my memories. Completing a square has become a daily ritual that inspires me, motivates me and reminds me to celebrate my progress. Life changes in little steps and each square is my stepping-stone to my best self."

– Kate Rutter; California College of the Arts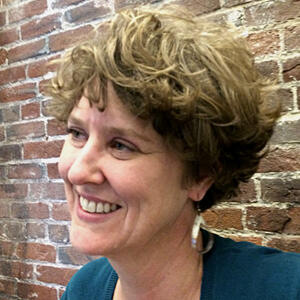 "Look, I'll be honest. I am one of those messy guys - not extremely healthy, not super sporty, and I always feel I could be better. By chance I came across Michal and his methodology for using journaling as a tool to do incremental improvements in those habits I wanted to improve (starting by eliminating refined sugar from my diet). I was deeply impressed about it, about how clear it is and how it allows you to combine those small gains every day to carry on and stay motivated."

– Manel Heredero; OuiShare & Greaterthan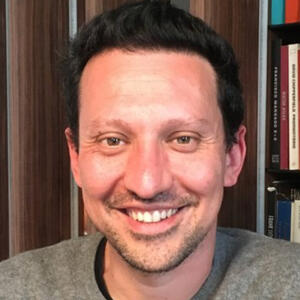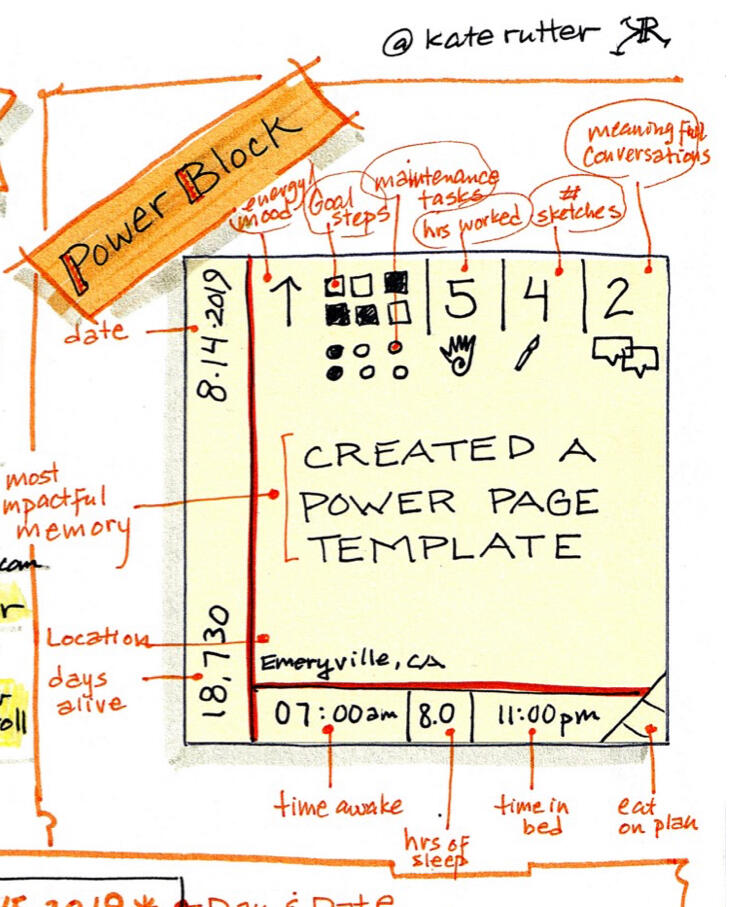 "I have more clarity and focus, and that was my big goal for this course. I found it very useful to reflect on my individual purpose. Regular reflections in my journal helped me to learn how to say "no" when it's needed and explain my decisions better to others."

– Hartmut Hübner, PhD; Expert for communication and co-creation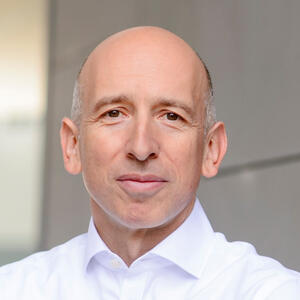 "I have completely stopped smoking, drinking and taking recreational drugs. In turn this has drastically improved my meditation practice and spiritual life. It helped me to become vegan, which is something I had my sights on for a while. I have started to do more exercise and eat healthier, start to match my behavior with my values with regards to compassion, and no longer use TV as a way to numb my emotions. I have much healthier sleeping habits. One by one, I have been able to improve every area of my life! Except sugar intake - that's my next nemesis ;)"

– Camilla Ginty; Meditation Teacher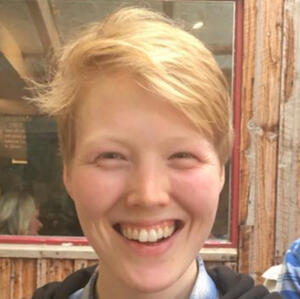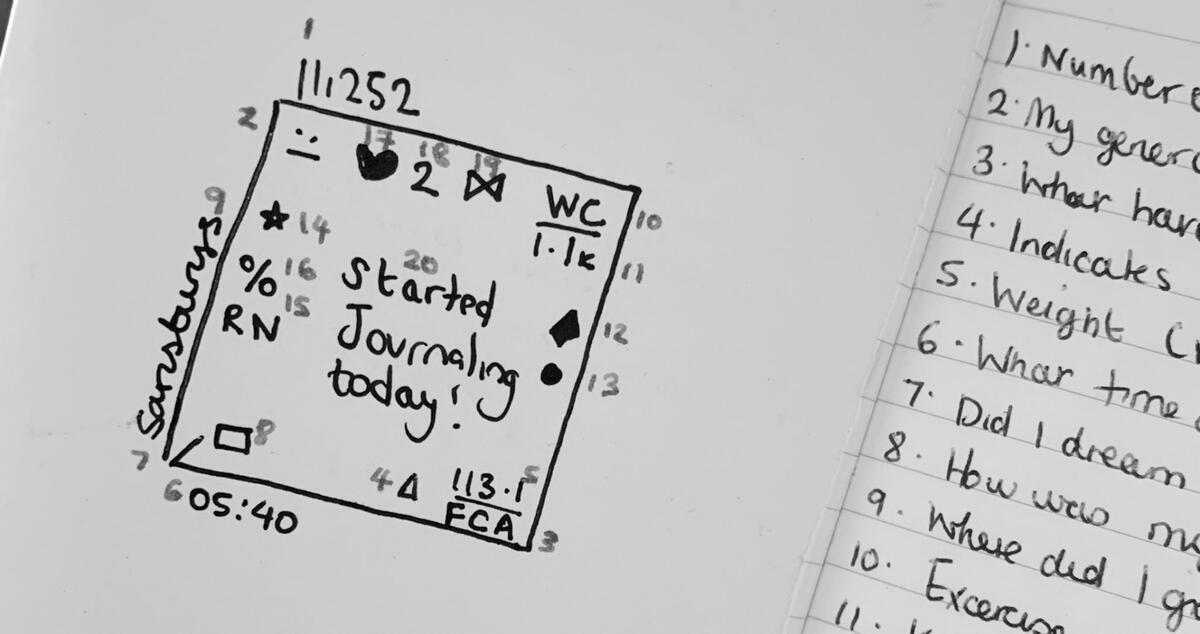 "I appreciate things more. I had to really work on being grateful about the things (mostly people) that I have in my life currently and the Infinity Squares helped me be more grateful."

– Urbano Baz; Front-End Developer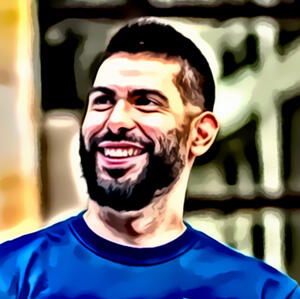 "Infinity Squares have become my daily companion and friend, not only helping me with eating more healthy but it also helped me better understand and handle the many daily challenges that life throws at me."

– Ulrich Schur; Enspiral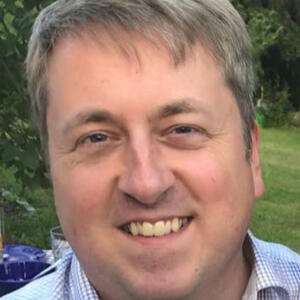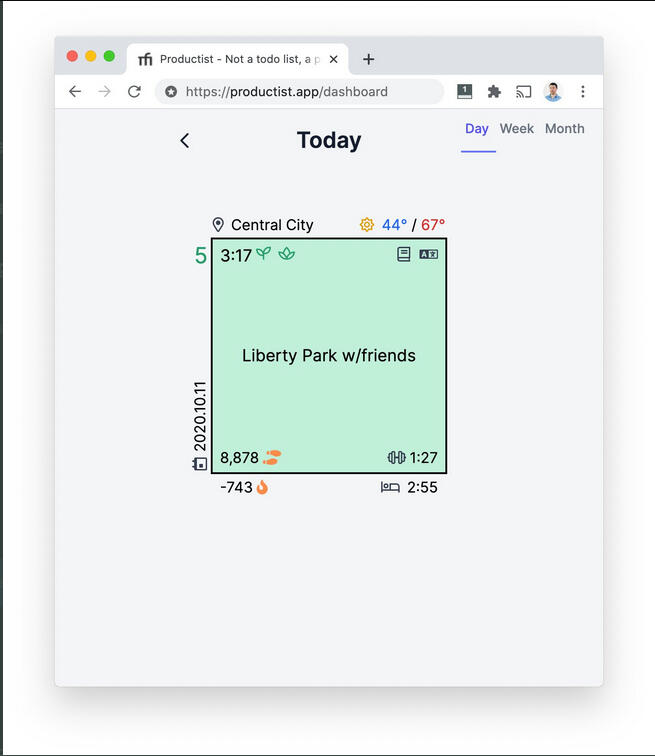 "Sometimes personal development content can get quite airy-fairy, but information and resources in the Infinity Squares course were really solid and applicable, and I want to continue with this process."

– Sandy White; Dog Training Instructor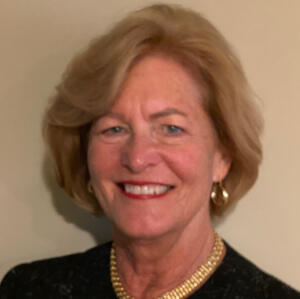 "I reflected on the 6 weeks I spent 'with you' and found that I was so much more organized and productive than I have been since."

– Rhonda Pearlman; Real Estate Agent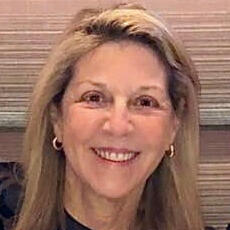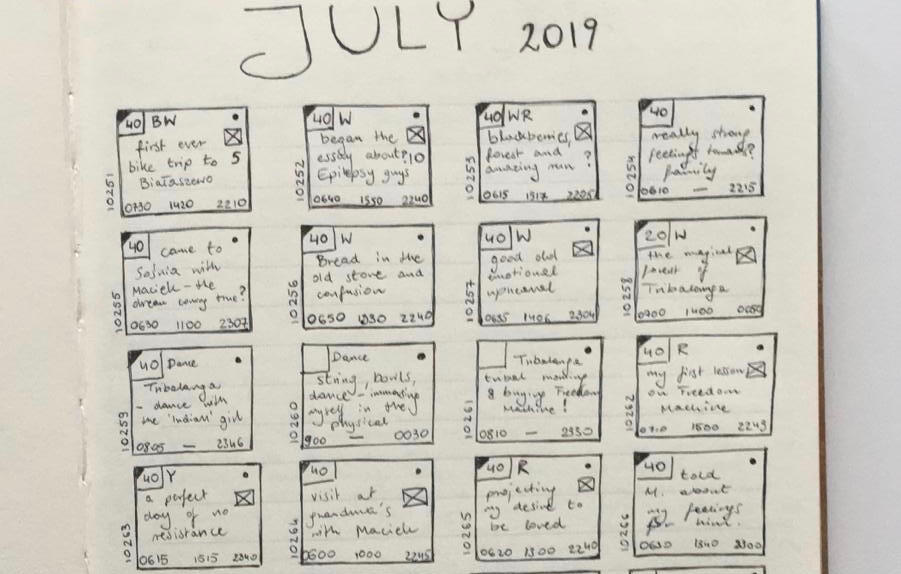 "I have struggled with consistency and motivation for a really long time. And I would start habits but drop them soon after. The Infinity Squares Course has given me a really deep understanding not only of habit building and tracking, but also journaling for mental clarity and for the first time I am starting to being consistent with my healthy habits. I definitely recommend it, it starts with baby steps that anyone can follow and you can choose your own rhythm."

– Beatriz Viula; Medical Doctor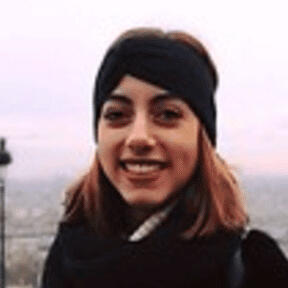 "I spent a year struggling with how to approach rebuilding routines. Michal and Silvia have created conditions to help me rebuild a strong foundation for a gentle evening routine, one that works and adds more meaning to my life."

– Deepika Grover; Government of Canada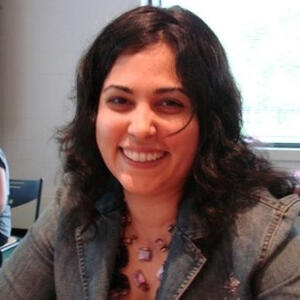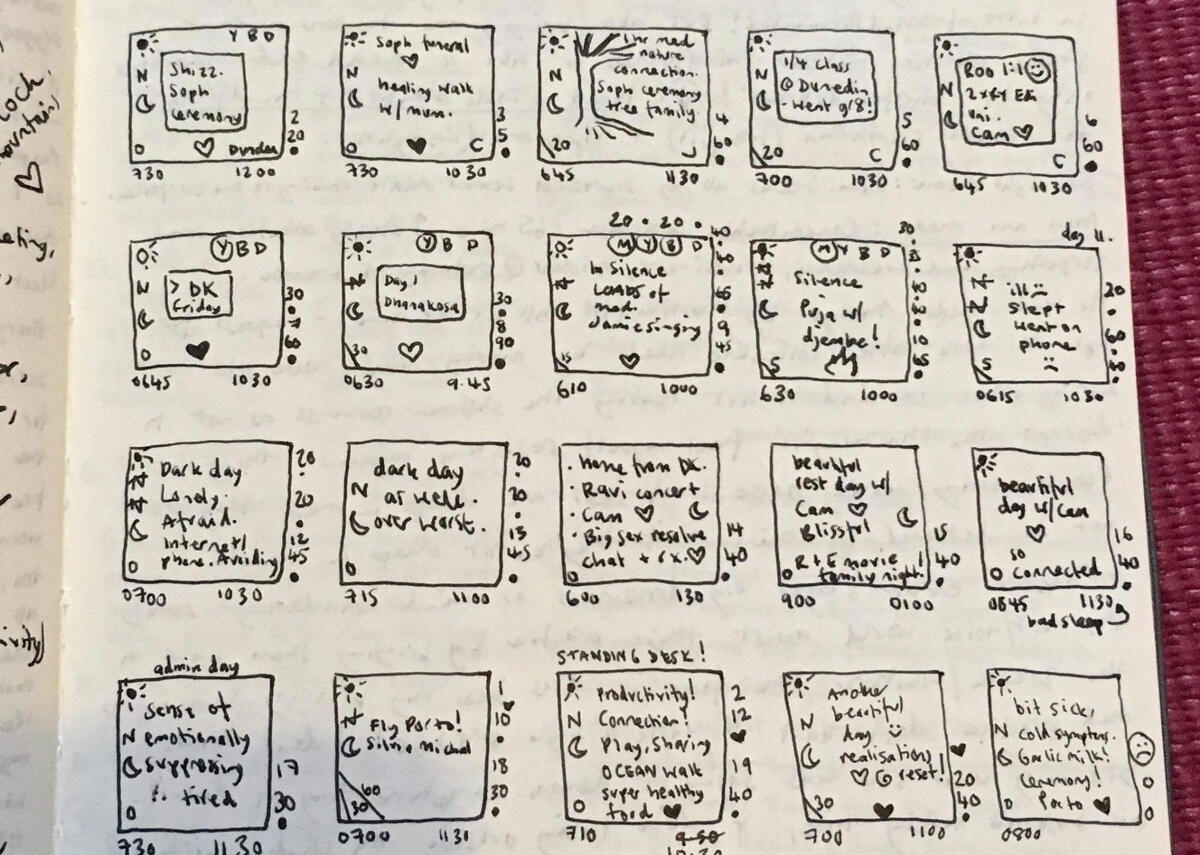 "My writing is finally feeling like a habit. I'm soooo glad I'm not forcing myself to remember anymore! I was even called a "great writer" TWICE last week. I can't believe it's only been two months. Hoping things stay like this!"

– Catharine Gibson; Marketing Manager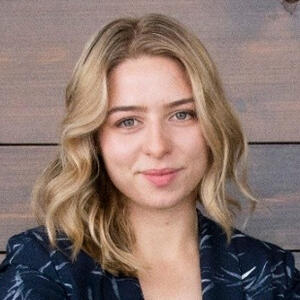 "My mindfulness practice and insights are deepening. I'm learning more about how to slip from busy mind to quiet mind. My mind is slowly becoming a quieter and more spacious place. It's The. Best. Practice. Ever."

– Deanna Vogt; Executive Coach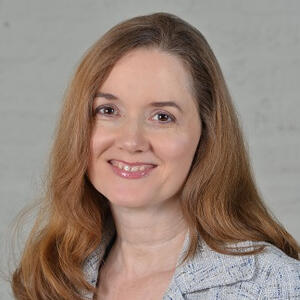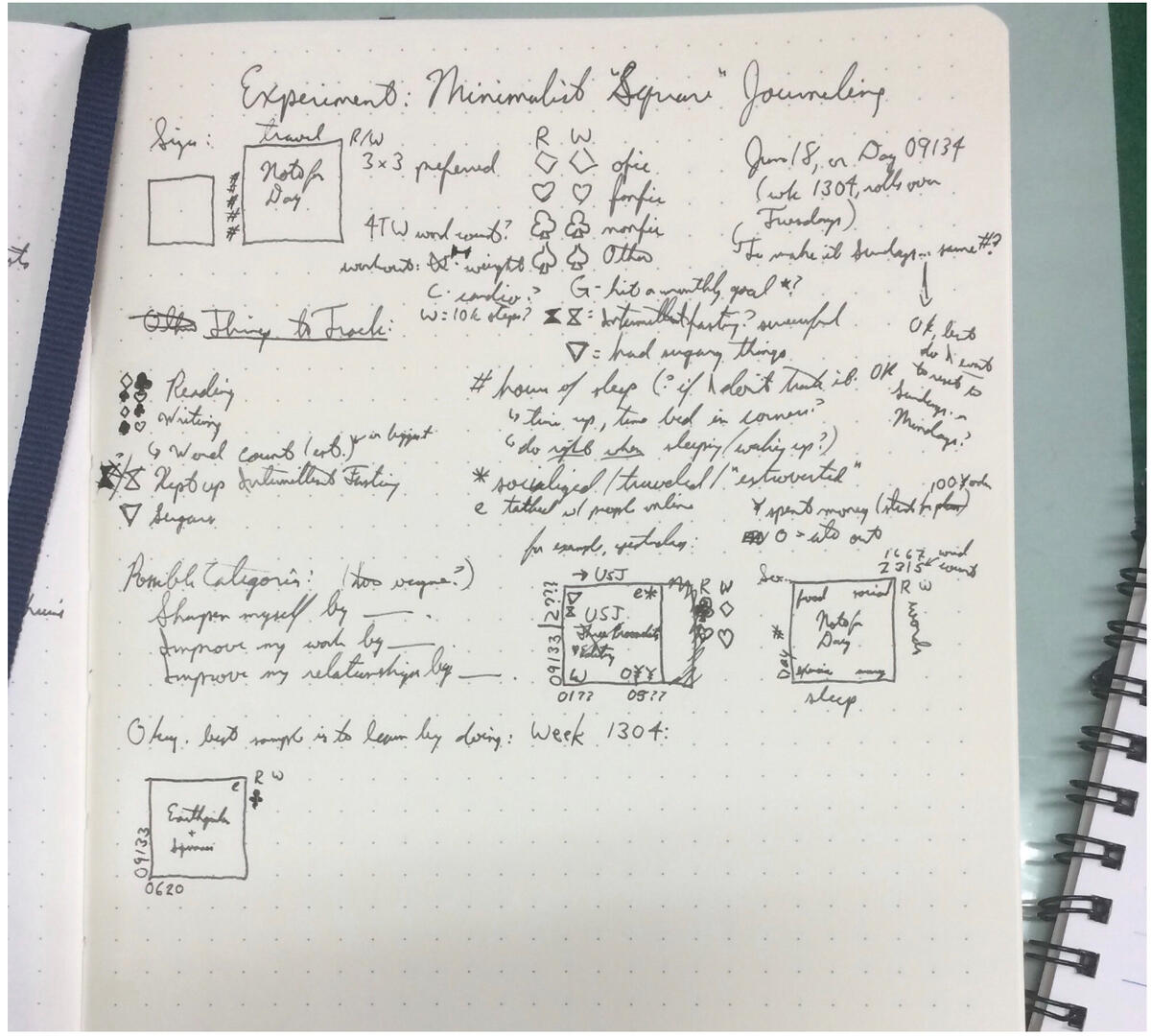 Get in touch
Looking forward to hearing from you!

Michał
Don't want to contact me after all? Click here to come back.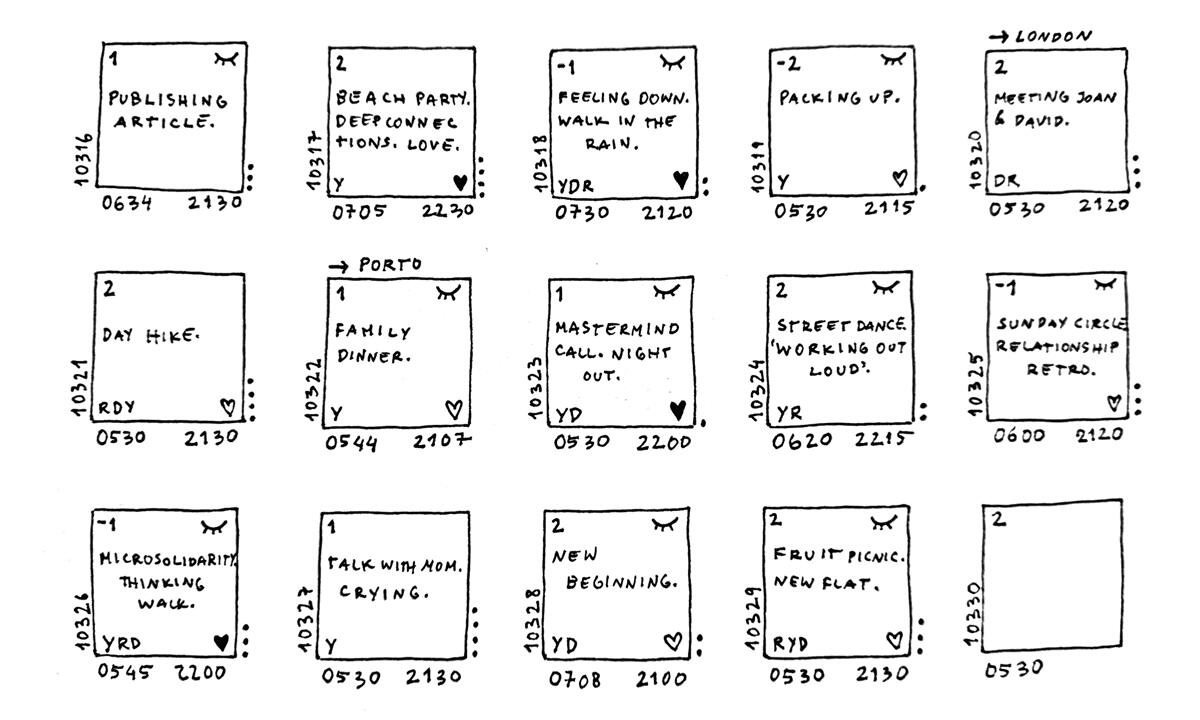 The Journey Begins Now
You'll receive an email from hello@journalsmarter.com titled:
Your Infinity Squares Journal 📖
---
If the email is not there, check your spam. If still nothing, ping me at hello@journalsmarter.com
Our Journey Begins Now
Within 24 hours (and usually much faster that that) you'll receive an email from hello@journalsmarter.com titled:
📖 Your Infinity Squares Journal
Make sure you reply, whenever you're ready!
Talk soon,
Michał
If the email is not there in 24 hours, check your spam. If still nothing, ping me at hello@journalsmarter.com